Information for Birth Mothers

Assisting Birth Mothers Who Are Considering Placing Their Baby Up for Adoption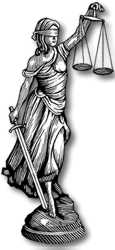 Putting your baby up for adoption is one of the most difficult decisions you will ever make. It is a loving, self-less decision that requires you put the needs and best interests of your child above your own wants and desires. If you are pregnant and considering placing your child up for adoption to a loving home, we wish to help you along this valiant journey.
For over 18 years, McDowell Chartered has assisted birth mothers and adoptive families across the state in the completion of successful private adoptions. Our founder, Tom McDowell, has dedicated himself to the field of family law, seeking throughout his career to assist children across Kansas. Our law firm offers adoption services of integrity and personalized attention. We seek to provide birth mothers with all of the information they need to ensure their child is raised in a secure and loving home of their choosing. At McDowell Chartered, birth mothers are in control of creating an adoption plan that meets their desires for their child's future.
If you are pregnant and considering adoption, you are likely feeling stressed and overwhelmed. So many factors must be considered in making this monumental decision. The attorneys at McDowell Chartered are always available to answer your questions and provide you with additional information. We have also prepared the following list of frequently asked questions to provide you with some initial information as you start along your adoption journey.

Can I select my baby's adoptive family?
Absolutely. As a birth mother in Kansas, you have the right to select an adoptive family that you feel will best suit your child. At McDowell Chartered, we can connect you to adoptive families waiting for a precious child just like yours. Our families are pre-screened and all eager to add a child to their lives. It can be helpful for you to identify certain characteristics you are looking for in an adoptive family, such as age, religion, and the presence or absence of other siblings. The choice of an adoptive family is yours alone, but we will assist you in locating the right family each and every step of the way.

What if I cannot afford to pay for medical or legal fees?
You will not have to. Kansas birth mothers can receive financial assistance to cover the expense of the pregnancy. The adoptive parents will cover your medical, clothing, and other expenses that are not covered by your insurance. We can provide you with further information as to the financial resources available to birth mothers in Kansas at our office.
Can I see my baby after the birth?
Yes. In your adoption plan, crafted by you and agreed to by both parties, you will set out a plan for what will occur after the birth. Some birth mothers wish to have limited contact with their baby after the birth, while others desire to have the baby "room in" with them while in the hospital. The choice is yours. Many birth mothers benefit from counseling which can help them make decisions like this one. We can assist you in obtaining counseling services free of charge.
What if I am not yet sure I want to proceed with the adoption?
Visiting our adoption attorneys to explore the process does not obligate you to take any further action. If you are thinking about adoption but not sure whether it is the right option for you and your child, obtaining more information from one of our licensed adoption attorneys can be a critical part of the decision making process.

How much information will my child have about me?
The answer to this will depend upon the type of adoption you select. Adoptions can be open, semi-open, or confidential. In an open or even semi-open adoption, you will be able to provide the adoptive family and, in turn, your child, with as much information concerning yourself as possible, including your medical and social history, your name and address, and more. In a closed adoption, the information provided can be as limited as you desire. Your adoption plan will be developed to suit your desires, as birth mothers vary greatly on their wishes concerning providing information to their children.

Can I have contact with my child and the adoptive family after the birth?
You can request the adoptive family provide you with pictures and updates concerning your child for the period of time that you desire. You can even request the ability to meet your child at some future date. You will set out your wishes in the adoption plan and locate an adoptive family that agrees to these desires.
How do I know adoption is the best choice for my child and me?
If you are one of the millions of women who become pregnant but feel they are not ready to be parents, adoption can offer your child the gift of life and the joy of being raised in a happy family that desires a child. Adoption is a self-less act that only the most courageous make. Birth mothers are special in that they place the needs of their child above their own even before they give birth. The decision is not an easy one, and will require much soul searching and deliberation, but for those interested in the adoption process, a consultation with one of our Kansas adoption attorneys is a worthy first step.
McDowell Chartered: Kansas Adoption Attorneys Dedicated to Providing Birth Mothers with Compassionate and Knowledgeable Representation
The decision to place your child up for adoption is a tremendously difficult one, and one you should not have to face alone. If you are pregnant and considering placing your child up for adoption, the Kansas Adoption Attorneys at McDowell Chartered can help. Our compassionate attorney team devotes all its time and resources to the field of family law. We commend birth mothers for their incredible bravery in placing the needs of their child above their own. At McDowell Chartered, our adoption attorneys offer personalized and experienced representation to birth mothers across the state. We will assist you in each step of the adoption process, from the selection of the perfect family for your child to finalization of the adoption, and any issues that follow down the road. Call McDowell Chartered today at (316) 633-4322 to schedule a consultation with one of our experienced adoption attorney staff.
Contact McDowell Chartered For Your Family Law Needs at (316) 633-4322
At McDowell Chartered, in Wichita, Kansas, we have extensive experience in legal matters that affect your children and family. We accept Visa and MasterCard. Please contact me for a consultation. We have experience in Children's Rights (Child Law), including Adoptions, Paternity, Guardianships, Conservatorships, Child in Need of Care, Juvenile Criminal, Protection from Abuse actions (PFA's), Protection from Stalking actions (PFS's), Child Custody / Parenting Time, Child Support, Grandparent Visitation, Step-parent Visitation and other related matters, as well as Collaborative Family Law, which allows you to divorce without going to Court. We represent clients mainly in the cities of Wichita, Hutchinson, Newton, Winfield, Wellington, Andover, and El Dorado as well as the counties of Butler, Sumner, Harvey, Cowley and Reno.
McDowell Chartered
830 N. Main Street
Wichita, KS 67203-3607
Telephone: (316) 633-4322
Fax: (316) 269-3797