Child & Family Law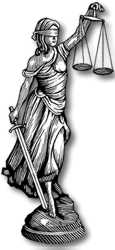 When you or your child one is faced with the emotional legal issues of child custody, divorce, child visitation and juvenile court, it is imperative that you or your loved ones are represented by an experienced attorney who will listen to you. At McDowell Chartered, their Wichita family law attorney will work hard to effectively represent your best interests and educate you in order to achieve the best possible outcome.
Located in Wichita, Kansas, McDowell Chartered is a family law firm that serves mother, fathers, stepparents and grandparents throughout Sedgwick County and the greater Wichita Metro Area. Tom McDowell was admitted to practice law in 1992 and limits his practice to legal matters centered on family law matters involving children.
Dedicated, Personalized Service to Protect Your Child.
At McDowell Chartered, they understand that every case is different and has unique facts and family law circumstances. At McDowell Charter, your concerns will be heard and they will educate you about aspects and case law that impacts your specific case. You will be involved and communicated throughout the entire legal process so that you are informed at all times. At McDowell Chartered, they treat clients as people and provide a very warm and friendly environment for you and your family. At McDowell Chartered we bring aggressive but reasonable negotiating experience to better assist our clients and bring a successful resolution to your case. If possible, a family law attorney from McDowell Chartered will present collaboration or mediation opportunities in order to help clients resolve their legal issues to avoid trial in order to save you money.
Contact McDowell Chartered For Your Family Law Needs at (316) 633-4322
At McDowell Chartered, in Wichita, Kansas, we have extensive experience in legal matters that affect your children and family. We accept Visa and MasterCard. Please contact me for a consultation. Whether it's a divorce or children issues, you need our support in dealing with these disruptions. We are experienced in Children's Rights (Child Law), including Adoptions, Paternity, Guardianships, Conservatorships, Child in Need of Care, Juvenile Criminal, Protection from Abuse actions (PFA's), Protection from Stalking actions (PFS's), Child Custody / Parenting Time, Child Support, Grandparent Visitation, Step-parent Visitation and other related matters, as well as Collaborative Family Law, which allows you to divorce without going to Court. We represent clients mainly in the cities of Wichita, Hutchinson, Newton, Winfield, Wellington, Andover, and El Dorado as well as the counties of Butler, Sumner, Harvey, Cowley and Reno.
McDowell Chartered
830 N. Main Street
Wichita, KS 67203-3607
Telephone: (316) 633-4322
Fax: (316) 269-3797