Grandparent Visitation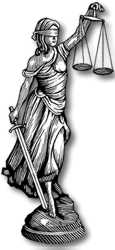 In many divorce cases, grandparents will often be wrongfully denied visitation of their biological grandchildren. In Kansas, there are laws in place that govern the visitation rights of grandparents. Kansas' grandparent visitation statute is K.S.A. 38-129(a).
Elements required for the awarding of grandparents visitation rights, the court must find:
1. that a significant relationship exists between the grandparent and grandchild AND

2. the best interest of the child is served with grandparent visitation rights
If you or a loved one is interested in obtaining grandparent visitation rights, the grandparent is required to bring an action to request visitation rights from the court. Since both elements for granting grandparent visitation must be met, proving the visitation rights is in the best interest of the child is very difficult to prove. If both elements are properly argued and shown to the court, a reasonable amount of grandparent visitation will be awarded to the grandparent that brought the action.
In most cases, grandparent visitation cases are complex and require the help of a family law attorney experienced in grandparent's rights. If you or a loved one are seeking visitation rights for a biological grandchild, call McDowell Chartered to discuss you options and the legal process.
Located in Wichita, Kansas, McDowell Chartered is a family law firm that serves clients throughout Sedgwick County and the greater Wichita Metro Area. Tom McDowell was admitted to practice law in 1992 and limits his practice to legal matters centered on family law matters involving children.
Dedicated, Personalized Service For Grandparent Visitation Cases.
At McDowell Charter, your concerns will be heard and they will educate you about aspects and case law that impacts your specific case. You will be involved and communicated throughout the entire legal process so that you are informed at all times. At McDowell Chartered, they treat clients as people and provide a very warm and friendly environment for you and your family. At McDowell Chartered we bring aggressive but reasonable negotiating experience to better assist our clients and bring a successful resolution to your case.
Contact McDowell Chartered For Your Family Law Needs at (316) 633-4322
At McDowell Chartered, in Wichita, Kansas, we have extensive experience in legal matters that affect your children and family. We accept Visa and MasterCard. Please contact me for a consultation. We represent clients mainly in the cities of Wichita, Hutchinson, Newton, Winfield, Wellington, Andover, and El Dorado as well as the counties of Butler, Sumner, Harvey, Cowley and Reno.
McDowell Chartered
830 N. Main Street
Wichita, KS 67203-3607
Telephone: (316) 633-4322
Fax: (316) 269-3797