Paternity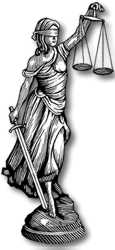 In the State of Kansas, if a child is born out of wedlock there may be no legal determination of paternity. This is also true even though the biological mother and father claim to be the biological father of the child. Without the legal determination of paternity, a mother's entitlement and right to child support as well as the father's right to parenting time may be at risks. It is critical that paternity is established in a legal manor to effectively protect the legal rights of both parents.
Paternity is a relatively simple procedure when genetic material or DNA may be collected from the alleged father and matched with the child. In many cases it is difficult to convince the family Court to order a paternity test from any one individual. As in most cases involving children, the best interest of the child is the ultimate determining factor for a court to rule in favor of or against issuing an order for testing. In some cases, it will not be and the Court will rule against the petition for paternity testing. In Kansas, a father does not have a constitutional right to establish his paternity of a child. Kansas Courts can and do deny, on occasion, a father's request for paternal/genetic testing.
When a Petition is filed with the Family Court asking for the Court to order paternity testing of a minor child, the "alleged" father may contest or affirm any or all of the content of the paternity petition. In Kansas, an individual or the Kansas Social and Rehabilitation Services may file a paternal testing petition with the Court.
In many cases, a Kansas paternity action creates severe financial hardships for the father that has been petitioned for DNA testing. It is common for the paternity petition to include a current child support order and a judgment for any unpaid child support, medical expenses and legal fess. This could mean tens of thousands of dollars in one single judgment.
If you have any questions about establishing or contesting court ordered paternity testing, call McDowell Chartered for a consultation today at (316) 633-4322.
Located in Wichita, Kansas, McDowell Chartered is a family law firm that serves mother, fathers, stepparents and grandparents throughout Sedgwick County and the greater Wichita Metro Area. Tom McDowell was admitted to practice law in 1992 and limits his practice to legal matters centered on family law matters involving children.
Dedicated, Personalized Service to Protect Your Legal Rights.
At McDowell Chartered, they understand that every case is different and has unique facts and family law circumstances. At McDowell Charter, your concerns will be heard and they will educate you about aspects and case law that impacts your specific case. You will be involved and communicated throughout the entire legal process so that you are informed at all times.
Contact McDowell Chartered For Your Family Law Needs at (316) 633-4322
At McDowell Chartered, in Wichita, Kansas, we have extensive experience in legal matters that affect your children and family. We accept Visa and MasterCard. Please contact me for a consultation. We represent clients mainly in the cities of Wichita, Hutchinson, Newton, Winfield, Wellington, Andover, and El Dorado as well as the counties of Butler, Sumner, Harvey, Cowley and Reno.
McDowell Chartered
830 N. Main Street
Wichita, KS 67203-3607
Telephone: (316) 633-4322
Fax: (316) 269-3797