Protection from Stalking Actions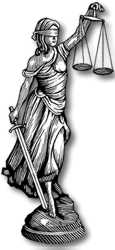 In the State of Kansas if a spouse or a minor child is a victim of stalking a Protection From Stalking Action may be filed with the Court. A Protection From Stalking Action is a legal instrument meant to restrain another individual for further harassment from an individual.
Stalking is a very serious crime and has the potential for serious dangerous situations. Whether you need to file a Protection From Stalking Action or if you have been falsely accused of stalking, it is imperative that you seek immediate legal counsel. Call McDowell Chartered for a consultation today at (316) 633-4322 .
Located in Wichita, Kansas, McDowell Chartered is a family law firm that serves mother, fathers, stepparents and grandparents throughout Sedgwick County and the greater Wichita Metro Area. Tom McDowell was admitted to practice law in 1992 and limits his practice to legal matters centered on family law matters involving children.
Dedicated, Personalized Service to Protect Your Legal Rights.
At McDowell Chartered, they understand that every case is different and has unique facts and family law circumstances. At McDowell Charter, your concerns will be heard and they will educate you about aspects and case law that impacts your specific case. You will be involved and communicated throughout the entire legal process so that you are informed at all times.
Contact McDowell Chartered For Your Family Law Needs at (316) 633-4322
At McDowell Chartered, in Wichita, Kansas, we have extensive experience in legal matters that affect your children and family. We accept Visa and MasterCard. Please contact me for a consultation. We represent clients mainly in the cities of Wichita, Hutchinson, Newton, Winfield, Wellington, Andover, and El Dorado as well as the counties of Butler, Sumner, Harvey, Cowley and Reno.
McDowell Chartered
830 N. Main Street
Wichita, KS 67203-3607
Telephone: (316) 633-4322
Fax: (316) 269-3797